Project
PayPal

From Faceless to Friendly
INCREASING BRAND
ENGAGEMENT
The Challenge
In early 2013 PayPal had its share of challenges to address. Their social channels were overtaken by complaints about customer service and overall negative chatter. Customers didn't understand the value of PayPal or even how to use it. Furthermore, their social presence was fragmented with low engagement. With the reputation of being a "faceless" tech company, it was impossible for them to tell their brand story in any meaningful way. PayPal joined forces with Edelman to tackle these challenges and transform not only its social presence, but also its brand.
The Solution
A transformation had to happen before we could even begin to have a meaningful conversation with our audience. Customer service quickly became a known presence on its social channels. PayPal's competing brand pages and handles were consolidated. Content shifted to a cohesive PayPal customer benefits story; plus channels including Twitter, Pinterest, Instagram and more, were utilized to engage with celebrities and other brands in real-time. A strategic presence on YouTube and LinkedIn was launched, fueled heavily by thought leadership being published on the new PayPal Forward innovation blog. So how well can a once faceless tech brand succeed at this?.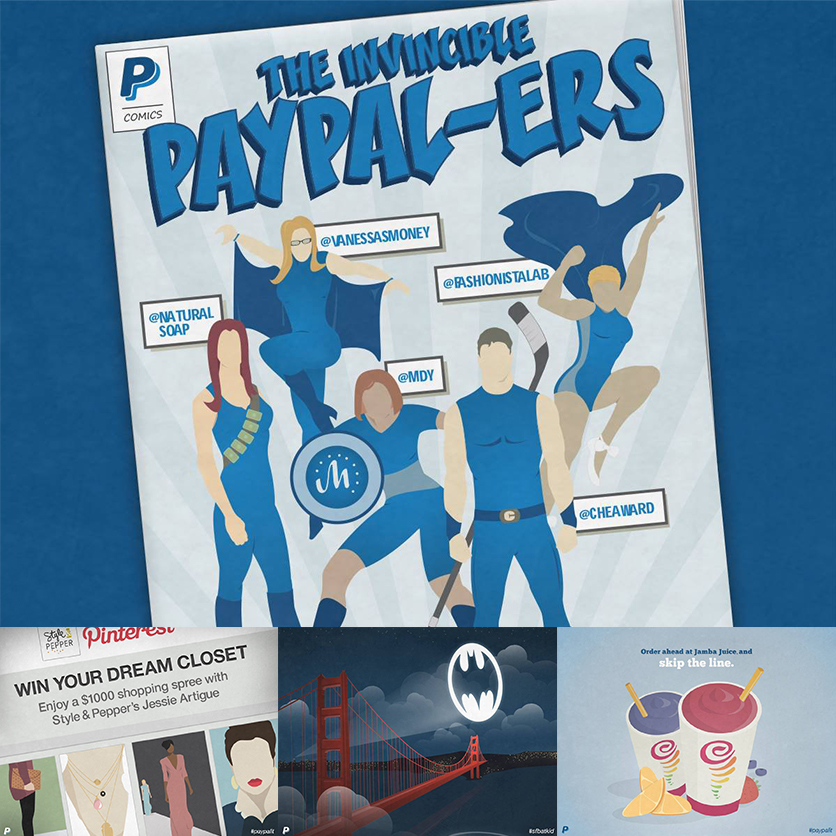 Results
The numbers speak for themselves: 327% increase in engagement, 207% improvement to sentiment (positive to negative ratio), 329K new fans and expansion into 5 additional social platforms for a total of 8. But the numbers only tell half the story. Brand advocates now come to PayPal's defense when openly attacked, and they proactively promote the brand and how easy it is to #paypalit.
A qualitative assessment of all social chatter shows a better understanding of the value PayPal delivers. Even the social channels are impressed. Pinterest, Instagram and The Huffington Post have all applauded PayPal's progressive approach to social media. As a result, PayPal was selected by Instagram as the only tech brand amongst lifestyle icons like Levis, Adidas, Burberry & Michael Kors to launch their ad platform. In summary, we quieted the noise and began telling the PayPal brand story in a meaningful way that successfully engaged the existing fan base while also attracting new fans to the PayPal community.